Peddocks Island - Connectivity and Hyperactivity
Island Urban Design & Adaptive Reuse
2019


The most significant entry point for the master planning to cope with the sea level rise. Through the existing problems, it is concluded that the four aspects of adaptive utilization, regional connection, industrial development, and environmental response should be taken into consideration. The concept is outlined through the idea of connectivity and hyperactivity/occupancy, and the design is mainly carried out from three aspects: connecting regions, connecting islands and oceans, and linking diverse traffic.

The building adaptive reuse is based on the master plan. The functional configuration is mainly considered from the three aspects of the whole season, the whole period and the whole region, and the functions of research, entertainment and function are subdivided.
In the indoor renovation, a triangular steel truss glass roof and openable windows are installed to improve the stability of the building structure, enhance the physical energy saving effects such as lighting and ventilation of the building. In addition, the atrium public space is divided into various experiential activity spaces with different heights, scales, and functions.
The outdoor environment improvement preserves the trees and the original landscape on the island, considers a variety of activity systems. And use the "circular" as the spatial prototype to lay out four landscape systems, namely the bicycle ring road and the sunken ladder theater, resting area, and trestle. And the use of floating house experience devices to provide a variety of experiences for tourists to explore and activities.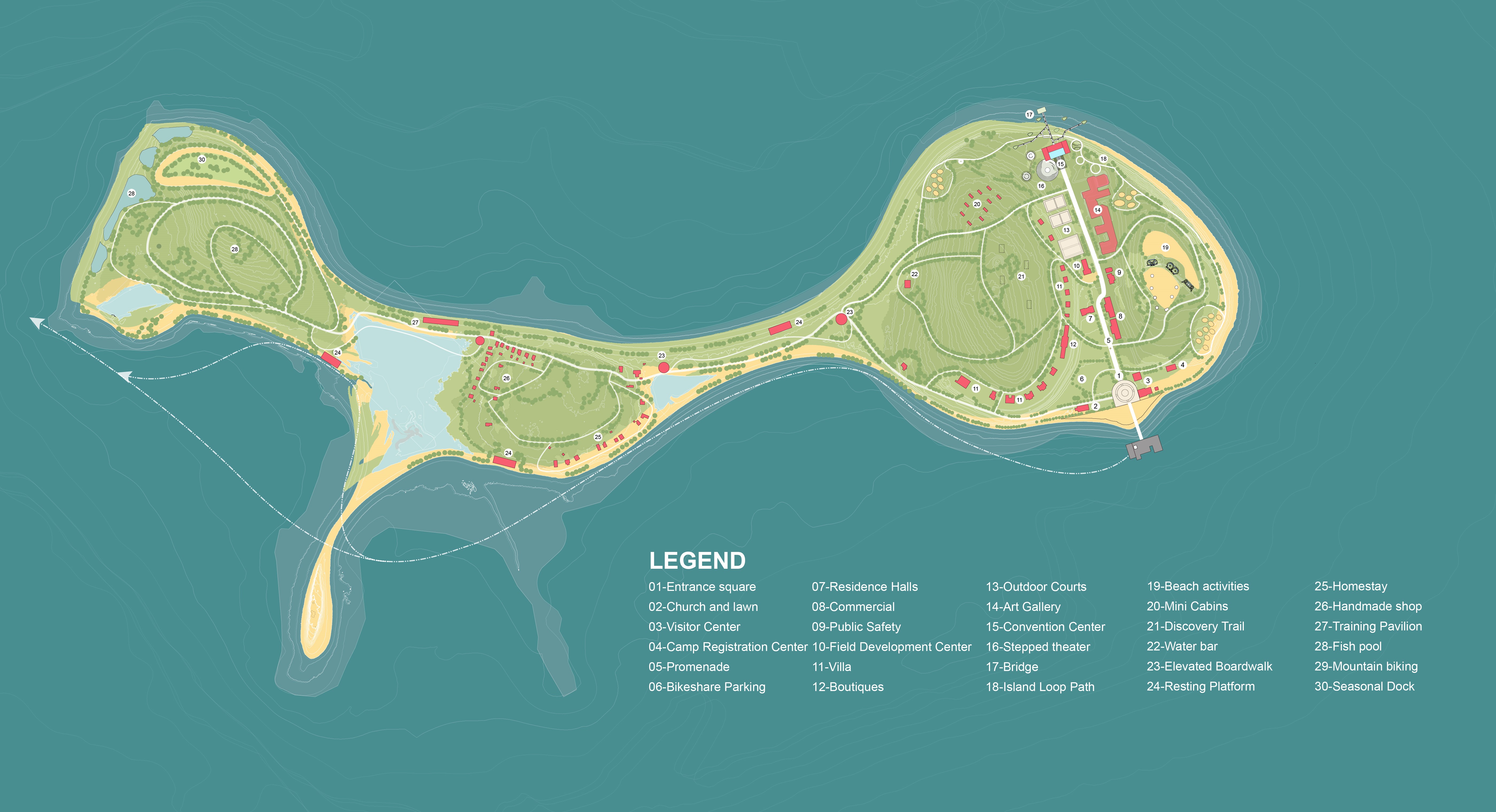 Site Plan

Ground Floor Plan
First Floor Plan
Second Floor Plan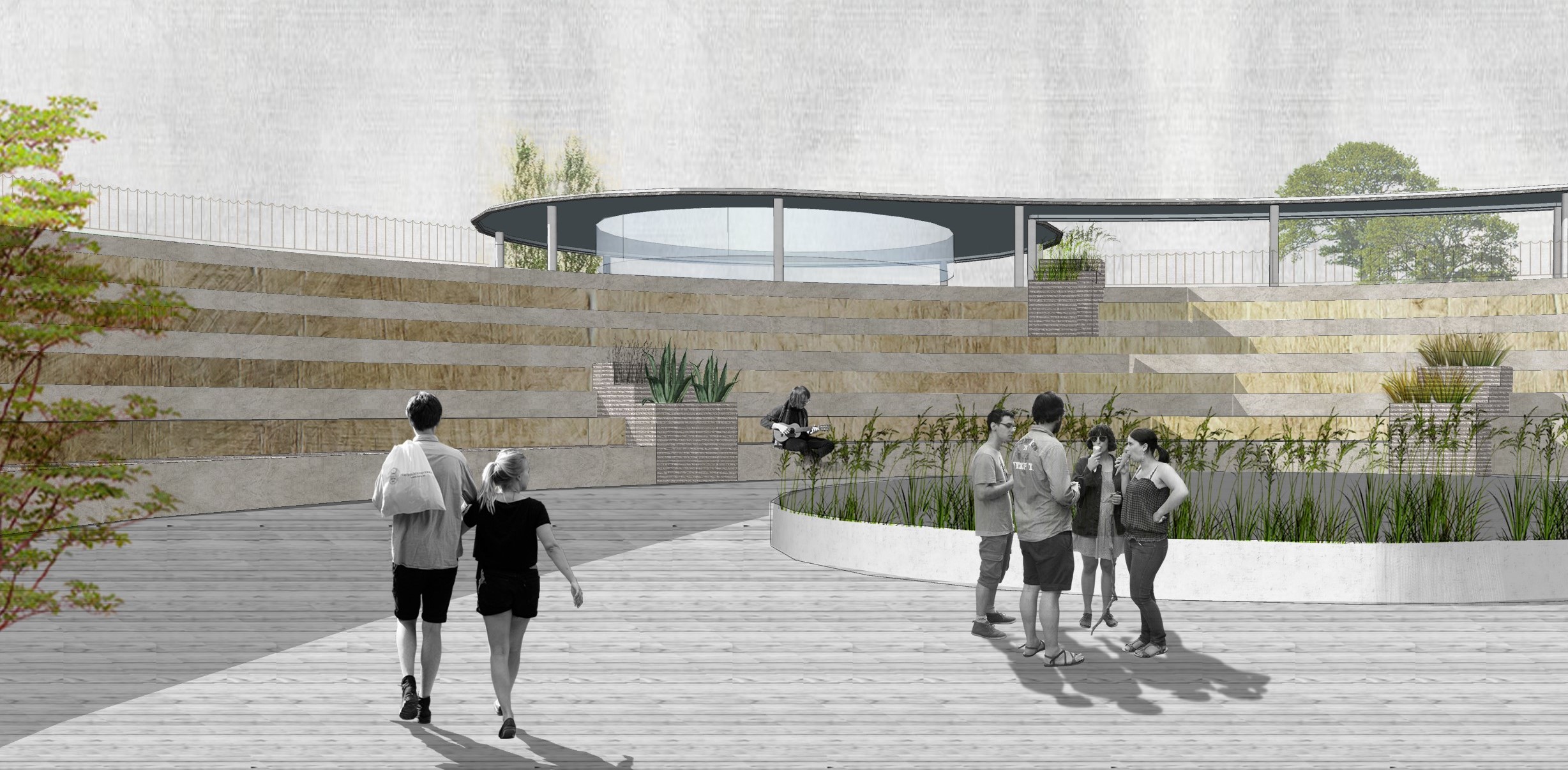 Zhuoqi Xu / +86 13057158089 / zxu04@risd.edu